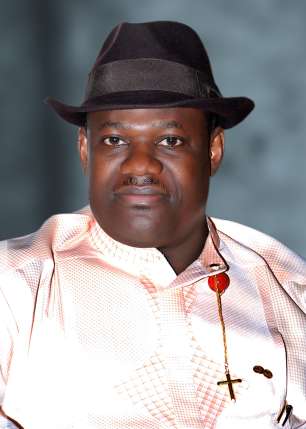 Tele Ikuru
With barely a week left to the 2015 elections, the
political landscape seems to be getting more
intriguing and unpredictable.
And one of the current unpredictable incidents is
that Rivers State deputy governor, Tele Ikuru , has
reportedly decamped from APC to PDP.
According to Premium Times
, Ikuru is one of
Governor Rotimi Amaechi's biggest allies, as a
result, his defection was a surprise to many.
Reports state that Ikuru has been Amechi's
deputy since 2007, and had been campaigning
with APC alongside Amaechi until he declared his
defection today.